Was out on wednesday with a work grp, scenic wee Loch Ard and the narrows leading to the smaller loch, quite a lot of current. We get a FC key so can park the trailer further up.
Hopefully, I will be able to attend the
Enquire Conference in March
. I enjoy working with - tech teaching and Outdoor Learning - ASL pupils, really excellent experiences with them. Both for myself as a teacher and for the Classroom Assts. Lets me 'know' the way individuals learn in new and challenging situations, that's all pupils, not just ASL pupils. Outdoor Learning is a vehicle for delivering ACE 'challenge and enjoyment'.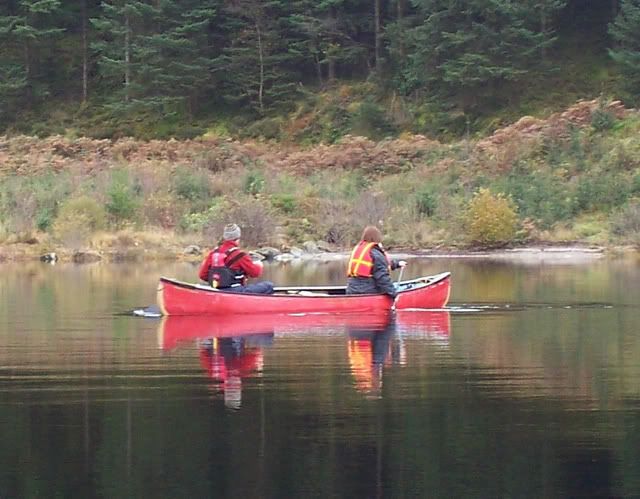 The Narrows, I always feel like I'm paddling into 'Swallows and Amazons' when drifting through here.
Further info about ASL and ACE here, on
Bills outdoor Learning Blogg.
We get great support from our councils Outdoor learning Team.